Traditional crafts in Cambodia
Traditional handicrafts are still omnipresent in Cambodia. Cambodians honor it as a part of their culture. The sale of products of high quality craftsmanship has retained its important market share. We don't want to offer you a complete tour here, but rather an overview of the most important places of handicrafts. So this list is not complete.
We are happy to offer you an additional trip to the arts and crafts workshops from your main travel destination Phnom Penh or Siem Reap / Angkor.
Silversmiths in Kampong Luong near Phnom Penh
(40 km north of Phnom Penh near the old royal capital of Oundong)
We link here to the article about Kampong Luong, a traditional blacksmith community about 40 km northwest of Phnom Penh.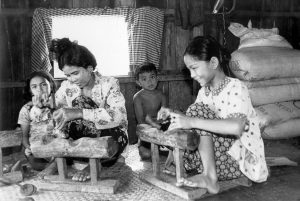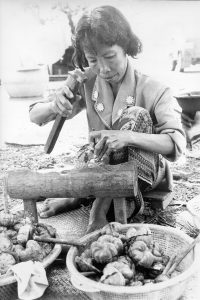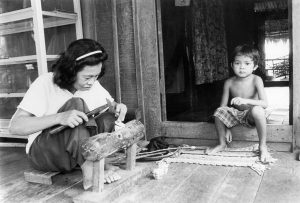 Pottery and ceramics in Kampong Chhnang
(95 km north of Phnom Penh)
Archaeological finds have shown that pottery in Kampong Chhnang has a history of over 7,000 years due to the nature of the soil. It has always been a woman's job, an additional income to rice cultivation. For millennia, women potters have stuck to old techniques without potter's wheels and in field firing (firing on an open fire without an oven). You can still see these ancient techniques there today. In 1998, young girls in a few villages near the provincial capital Kampong Chhnang got together and, with the help of a German project by the Koblenz Chamber of Crafts and financed by the German Ministry BMZ, created small ceramics centers in which further education, production and sales have been carried out with modern methods ever since . Pottery wheels and modern kilns were introduced. This wonderful example of successful, sustainable women's projects can be visited in several villages. Visitors can also try their hand at a pottery wheel.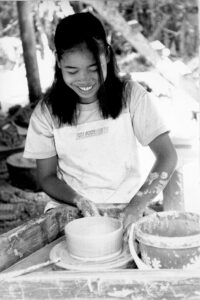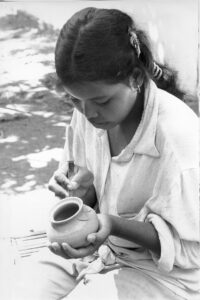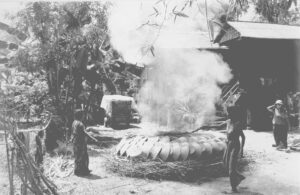 Silk weaving in Takeo Province
(90 km south of Phnom Penh)
The noble craft of silk weaving dates back to the time of the first Khmer kingdom, Funan (1st-6th centuries). Silk probably arrived in what is now Takeo province from India in the 2nd century, and possibly also from China at the same time. At that time, this was the center of Funan and the silk weavers supplied the noble silk products for the royal dynasty and the early Khmer temples. Silk weaving is also a domain of women in all its production phases. Around 10,000 silk weavers live in various villages in Takeo province alone. Visiting the silk weaving villages can be combined with a tour of the Ba Phnom Temple (6th century) along a waterway, the Funan Museum at Angkor Borei, the temples of Phnom Chiso and Tonle Bati & Ta Prohm (not to be confused with Ta Prohm in Siem Reap ) on the way from Phnom Penh to Takeo.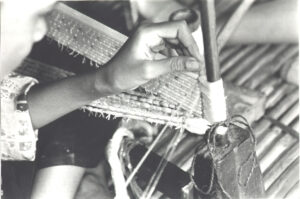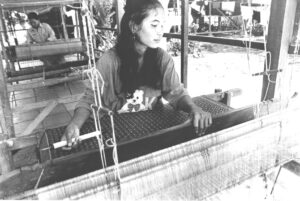 Soapstone handicrafts in Pursat
(200 km northwest of Phnom Penh)
In the vicinity of the provincial capital of Pursat there are several villages in which soapstone vessels and mainly religious figures, especially Buddha statues, are made. The main work, chiselling, is done by men. The final polish is done by women. This visit can be combined with the overland drive from Phnom Penh to Battambang or Siem Reap (the longer western route along Tonle Sap Lake)..